What are you doing with your Household Capital?
Your home. The best place to live.
A great way to fund your retirement.
With Household Capital, you can access the wealth in your home to fund the lifestyle you want. You can improve your retirement funding to live with comfort and confidence in your own home. After all, your home can be both the best place to live and the right way to fund your retirement.
60+? How Much Home Equity Could You Access?
Estimated Home Value
Available Household Capital
Get free personalised summary
Summary includes information about the effect on your available home equity over time, based on a loan of
Thank for your interest in using a Household Transfer to improve your retirement funding. One of our retirement specialists will email you with your personalised summary within the next two business days.
Use our simple online calculators to check your eligibility and see how much Household Capital you can access.
Explore your retirement funding needs during an online meeting with one of our retirement specialists. Personal, one-on-one service is important to us.
APPLICATION
Complete the application process, secure in the knowledge that there's always someone available to help along the way.
Frequently Asked Questions
Learn How Your Home Can Be Both The Best Place To Live, But A Great Way To Fund Your Retirement
A Household Loan is our innovative approach to borrowing against home equity for responsible, long-term, retirement funding.
Our loan is structured as a reverse mortgage, which means you remain the owner of your home. Importantly, legislative protections ensure you can stay in your home as long as you want to, you only need to repay the loan when you leave your home and you cannot end up owing us more than the house is worth.
Our Household Loan provides flexibility and choice so you can look forward with confidence.
2020 Third Pillar Forum
The 2020 Third Pillar Forum focuses on retirement funding, housing and care in an ageing Australia. Listen to the panel of senior executives and policymakers, local and international industry experts, as well as thought-leaders and academics across superannuation, wealth management and advice, housing and care, to explore the important themes that together meet the needs of Australia's retirees.
Consumer Protections
A strong regulatory environment provides you with a range of consumer protections
Personalised Service
Our retirement specialists are available to help you every step of the way
Responsible Lending
A focus on responsible lending to meet your long term retirement funding needs
Flexibility
Flexibility & choice to meet your needs and give you confidence throughout retirement
Ways a Household Loan Could Help You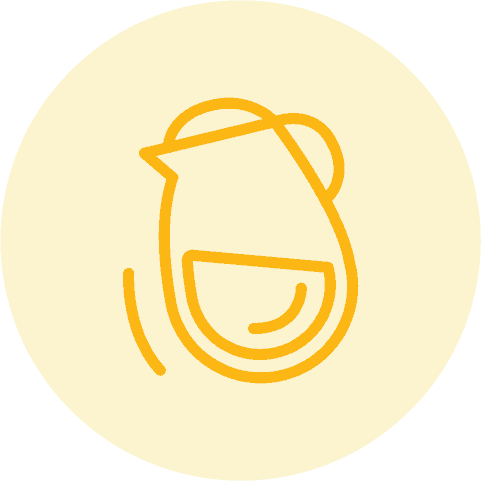 Top Up
Improve income
Help super last longer
Contingency planning
Refinance
Repay your home loan
Improve cash flow
Consolidate & repay debt
Live
Improved income
Boost investment portfolio
Contingency planning
Care
Avoid in-home care waiting lists
Fund aged care deposits & fees
Increased choice & flexibility
Give
First home buyers
Grandkids education
Help in times of hardship
My husband needed to enter a residential aged care facility while I wanted to stay at home. A Household Loan enabled us to pay a Refundable Accommodation Deposit on his facility of choice and, at the same time, meant I could stay in our family home. This was really important to me, it's where all my memories are. I didn't want to have to move out.
Rose & Jack
NSW
More info on Aged Care >
"We worry about running out of money in retirement. But I've always realised there is wealth in the home. We've always worked for the long-term. This is a long-term approach"
Sue & Peter
NSW
More info on Super Top Up >
We want to fund our granddaughter to be able to take a year's maternity leave to spend with our future great grandchild. It's such a special time for mother and child but without pay, she needs to return to work to be able to contribute to their mortgage.
Sophia and Joe
Brisbane QLD
More about Bank of Mum and Dad >
I needed to modify my home so I can comfortably stay here for a few more years before moving into aged care. It's kept me anchored to my community, which is really important to me.
Florence
Mornington VIC
More info on Living a comfortable retirement >
It was such a relief to cover what was left of our mortgage and not have to stress about meeting the repayments each month. Now our income covers those things I was looking forward to in retirement - day trips, time with the grandkids and indulging our passion for movies.
Debbie and Bill
Ivanhoe Vic
More Refinance Info >
Note: customer names and images have been changed to protect their privacy.
Valuable Protections For You and Your Home
Guaranteed lifetime occupancy
You can stay in your home for as long as you want to. Guaranteed lifetime occupancy means you can't be forced to sell or move.
Remain the owner of your home
You remain the owner of your home, and continue to benefit from any increase in property value.
No regular repayments required
Periodic repayments are not required, but you can choose to do so. The loan becomes repayable when you leave your home, or can be repaid anytime without penalty.
No negative equity guarantee
You cannot end up owing us more than your home is worth, irrespective of its value.