Citi, IFM bankroll Household Capital's home equity strategy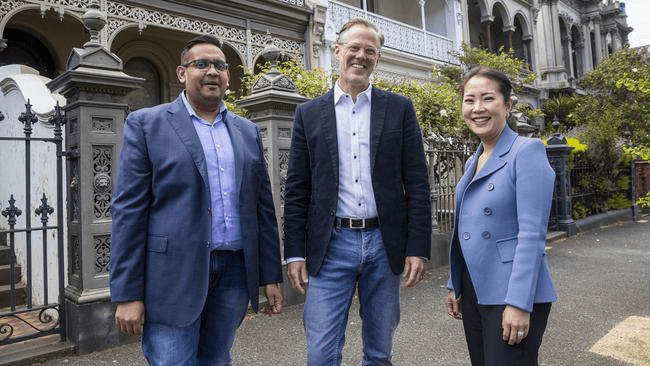 One of the world's biggest banks and a superannuation investment giant are bankrolling a $300m funding package for independent specialist retirement funding provider Household Capital, super-charging its strategy to allow retirees to use equity in the family home to fund their retirement expenses.
Global investment bank Citi and IFM Investors are providing the new securitisation debt facility, which is being launched only days after the federal government revealed new details of a revamped Pension Loans Scheme to help senior Australians fund their retirement by unlocking the value of their home.
The scheme, which has been rebranded as the Home Equity Access Scheme in the government's mid-year budget update, provides older Australians with non-taxable fortnightly loans using their real estate as security.
Treasury's Retirement Income Review, released a year ago, found using relatively small portions of home equity through the Pension Loans Scheme or similar equity release products could substantially improve retirement incomes for many people.
But retirees tend to avoid using housing wealth to fund their retirement, despite it being their largest store of wealth.
"The Morrison government will always back retirees to make their own choices about their retirement," Superannuation Minister Jane Hume said.
"As the Retirement Income Review found, owner-occupied housing is the largest asset class for many of today's retirees. Whether it be downsizing or equity release, drawing on the value in the family home can give retirees an important choice to boost their incomes in retirement."
Household Capital, which is backed by British insurer Legal & General, industry super fund-backed ME Bank, rich-lister barrister Allan Myers, former Macquarie Group executive Jim Miller and former federal super minister Nick Sherry, wants to meet the increasing demand from retired Australian homeowners who are seeking long-term funding for their retirement needs.
Reverse mortgages, where homeowners borrow against equity in their property, typically for short-term reasons, have been heavily scrutinised by regulators. But Household Capital claims to use sophisticated algorithms to combine a retiree's home equity, super and age pension to provide a full, long-term picture of a borrower's financial profile.
The firm, which is also backed by Computer Power founder Roger Allen – which counted Rupert Murdoch as its largest investor when Mr Allen built the firm into one of Australia's first global IT computer businesses – estimates Australian retirees have more than $1 trillion in home equity currently available to fund their retirement expenses.
The new Citi-IFM facility will provide capacity for Household Capital to continue to grow and scale to meet the rapid growth in demand expected over the next 5 years to fund origination forecasts of more than $1bn per year.
"We originate responsible, long-term, low-risk Australian residential mortgages, enabling retirees to access some of the equity in their home to achieve a more secure and dignified retirement, recognising the family home can be both the best place to live and a way to fund retirement," Household Capital CEO Joshua Funder said.
"In partnering with Citi and IFM Investors, we are making access to home equity more efficient, more available and more reliable for retirees. This funding facility delivers Australian retirees low interest rates which mean more access to their home equity retirement funding."
The firm's customers are Australian retired homeowners over the age of 60, with an average age of 72. Half are couples, while single retired women are a significantly higher percentage of clients than single men.
The new facility from Citi and IFM will fund Household Capital's existing $150m mortgage portfolio which has a weighted average loan-to-value ratio of less than 20 per cent, making the portfolio resilient to volatility in property prices.
Citi invested in the senior ­tranche, IFM Investors provided the mezzanine tranche and Household Capital provided the first loss equity in the facility.
Stella Choe, managing director and head of corporate banking Citi Australasia, said she believed the financing package would help Household Capital deliver much needed retirement support to elderly Australians.
The new facility materially reduces the cost of funds and improves operating margins for Household Capital.
Hiran Wanigasekera, IFM Investors executive director, debt investments, said: "We believe that our investment will help generate risk-adjusted returns for our investors, while delivering a social dividend for retired Australians. By working with Household Capital, we are able to directly support the quality and availability of retirement housing and funding."
IFM, the fund manager owned by 29 not-for-profit super funds in Australia, has emerged as the nation's biggest investor in Australian infrastructure in recent years with stakes ranging from ports in Brisbane and NSW, airports in Brisbane, Melbourne, Adelaide and Perth, and Sydney's Eastern Distributor toll road.
Original article on The Australian
Applications for credit are subject to eligibility and lending criteria. Fees and charges are payable and terms and conditions apply (available on request). Household Capital Pty Limited is a credit representative (512757) of Mortgage Direct Pty Limited ACN 075 721 434. Australian Credit Licence 391876.