What is a Reverse Mortgage?
How Does a Reverse Mortgage Work?
If you're like most retired Australians, most of your wealth is probably tied up in your family home rather than your superannuation. So what is a reverse mortgage? A reverse mortgage can help you to access the savings built up in your home over time – your home equity – to live the retirement lifestyle you deserve.
Home equity is described by our government as the 'third pillar' of retirement funding and can be used alongside your superannuation and any pension entitlements. Home equity can be drawn as a regular income stream, a lump sum payment – or a mix of the two.
Your home equity can be accessed by selling your home and downsizing, or through a range of credit or financial products that allow you to access some of your home's value, so you can use it while still living in your family home.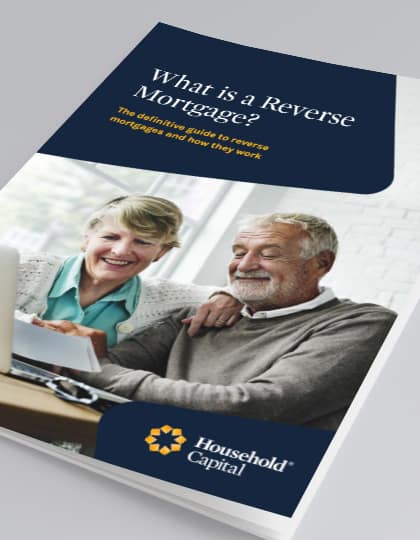 Whats in the reverse mortgage guide
This guide answers some important questions about reverse mortgages:
What is a reverse mortgage?
How does a reverse mortgage work?
How are retirees using their reverse mortgages?
Who qualifies for a reverse mortgage?
Will a reverse mortgage impact my pension entitlements?
Reverse mortgages are the most popular form of equity release in Australia and have been designed to meet the needs of retirees. Importantly, a reverse mortgage enables you draw on your home equity and to own and live in your family home for as long as you wish. You don't need to make regular repayments and can continue to enjoy the many benefits of living at home and remaining in your community.
There's no doubt the savings retirees have made in their homes, coupled with growth from capital gains over the years, could transform retirement for many Australians.
Who should download the guide?
If you're looking forward to a long, comfortable retirement and want to spend it living in your own home, this guide is for you. It's particularly valuable if:
You're aged 60 plus
You're already retired or are planning to retire in the near future
You have equity savings in your home
Your retirement savings are insufficient to fund 20 plus years of retirement.
What are you doing with your Household Capital?
Download your free retirment funding guide