Want More From Your Retirement?
Australians prefer to stay in their own home throughout retirement. Australia's population is ageing and longevity is increasing... in other words, we're getting older and living longer. Household Capital celebrates the long and active lives of retired Australians.
Retirees typically fund these years using a combination of savings in superannuation and other investments, as well as the Age Pension. However, many Australians retire without enough superannuation to fund a comfortable retirement and maintain the lifestyle they worked hard to enjoy.
Our Household Loan enables you to draw on your Household CapitalTM, the savings in your home. It allows you to responsibly access a portion of your home's value to meet your long term retirement needs. It also provides you with flexibility and choice to improve your lifestyle and wellbeing while you continue to live in your family home.
How Much Home Equity Can You Borrow?
Whether you need to consolidate debts, increase income or peace of mind see how a Household Loan can help you.
Frequently Asked Questions
How You Can Use A Household Loan
How does interest work on a Household Loan? Accessing the savings in your home using a refinance Household Loan will reduce the amount of equity you have in your home over time.
Because regular repayments are not required, the interest added to the loan balance compounds over time. This means you pay interest on your interest. Over time, the amount you owe the lender will increase. The longer the term of your reverse mortgage, the more interest compounds.
Alternatively, Household Capital offers an 'interest only' facility, where you can make regular payments so that at the end of the term, only the amount you borrow is repayable.
See more on interest rates and fees.
*The Comparison Rate is based on a loan of $150,000 for 25 years. WARNING: this comparison rate is true only for the example given and may not include all fees and charges. Different terms, fees or other loan amounts might result in a different comparison rate.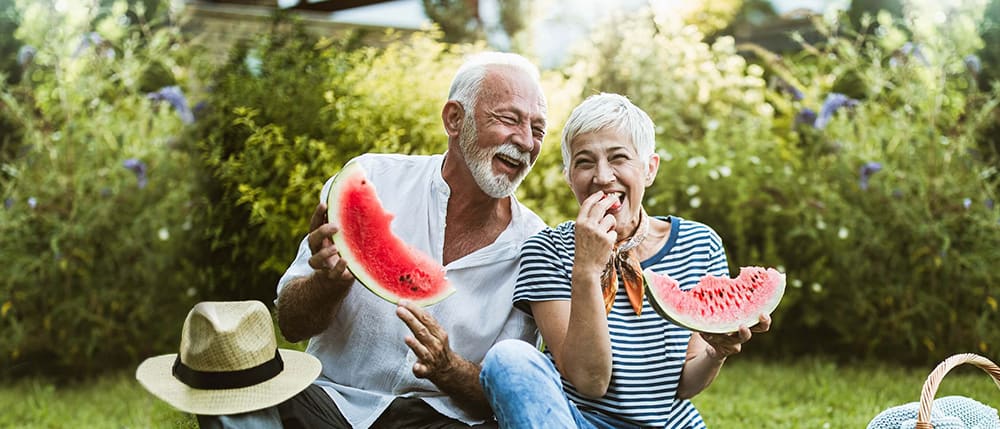 Improving Retirement Funding
Patrick and Joan are 69 and 78 years old respectively and live in a regional town in NSW. They moved from Sydney a few years ago and plan to stay in their home for as long as they can. The couple receives the full Age Pension and draws a modest income from their superannuation savings.
Patrick and Joan wanted to top-up their super and Centrelink pensions with a regular payment, as well as establish a contingency fund for future needs. They wanted to be able to do more of the things they enjoy with a little more financial freedom.
The couple is in great health and enjoys spending time with their large family of five children and many grandchildren. Before deciding on a Household Loan, they discussed their situation with their children. All agreed that accessing some of their home equity to improve their retirement funding made a lot of sense.
To complement their pension and super savings, Patrick and Joan established a Home Income drawdown of $750 per fortnight. They also drew a capital sum to establish a contingency fund of $30,000, to give them 'peace of mind' should they encounter a large one-off expense; they did not want to rely on a credit card.
Patrick and Joan's Household Loan has used a small amount of their available home equity to improve their retirement funding. In 10 years' time, they anticipate they will still have around 75 percent of their home equity remaining.
What are you doing with your Household Capital?
Note: customer names and images have been changed to protect their privacy.
CONFIRM ELIGIBILITY
Use our simple online calculator to check your eligibility and see how much Household Capital you can access.
PERSONAL CONSULTATION
Explore your retirement funding needs during an online meeting with one of our retirement specialists. Personal, one-on-one service is important to us.
APPLICATION
Complete the application process, secure in the knowledge that there's always someone available to help along the way.