Meet Chris
"Household Capital has given me the chance to realise a small portion of the equity in my home and it's been a win-win situation for me" – Chris, 67, Queensland
A successful businessman originally from South Africa, Chris, 67 migrated to Australia to give his kids a better life and create a quality retirement lifestyle for himself. However, an unexpected challenge in the form of the Covid-19 pandemic arose, which impacted his investment income. Chris needed to find a new way to generate retirement income.
Chris accessed his home equity – what we like to call his Household CapitalTM – through our Household Loan. He was able to improve his long-term retirement funding by establishing a contingency fund from which he can draw income, as required, to boost his quality of life.
" I went to Household Capital, and they've been fantastic. It's basically given me a way to release some of my equity," Chris says. " It makes a lot of sense, you're cashing out a small part of your equity with minimum risk, instead of having a mortgage that in 2 or 3, 4, 5 years' time, that you're not gonna be able to service and the bank's going to repossess. "
Chris used a Household Loan to unlock a portion of his home equity and today, he gets to live his retirement with confidence and peace of mind knowing his Household CapitalTM will meet his income and capital requirements.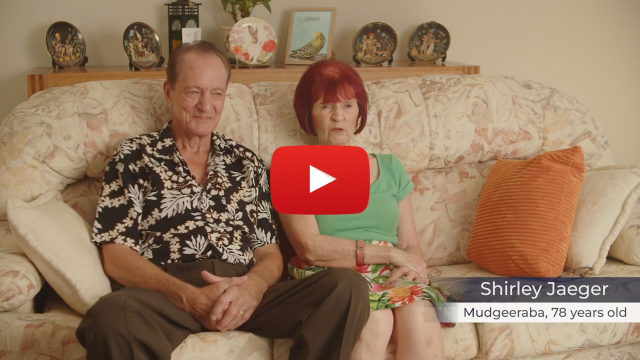 Jim & Shirley
Loan Purpose: Income
Jim and Shirley have had a good life, something they didn't want to compromise on just because they decided to retire. They purchased a new home using some of that home's equity, to be closer to their family. They also established a regular income stream and can look forward to their next chapter in life without scrimping and scraping.
Nan and John
Loan Purpose: Retirement & Income
Nan and John love their waterside home on the Gold Coast where they have lived for 22 years. With their super tied up in their home, they didn't think retirement was a possibility. With Household Capital, not only were Nan and John able to retire, they can look forward to a comfortable and secure future.