Meet Barry
"I had an existing mortgage and wanted to clear it. The best thing about Household Capital is that you can ring up and can actually talk to someone who understands what you are going through. Nothing was too much trouble and that's the big difference.."
– Barry, New South Wales
Barry McCaffery is a former radio announcer who has lived in Shoalhaven, NSW, for more than 30 years. He hasn't fully retired - because he loves working.
As a baby boomer, he understands that most of his peers don't have much superannuation. Compulsory super was introduced too late for most baby boomers to accumulate adequate retirement savings. Barry lamented that once retired, you still want to do the things you love, however, once retired, the cost of living and unexpected bills can leave you asset rich but cash poor.
Barry had a problem he needed to solve; he had an existing mortgage and wanted to clear it. He approached his and other banks, but they couldn't help because of his age and the fact he receives the Age Pension.
Barry found Household Capital on Facebook and decided to explore futher. At first he was sceptical about a reverse mortgage, but after learning more on a call with a Household Capital retirement specialist, he realised it could solve his problem.
Speaking about his experience with Household Capital, Barry was impressed with the knowledge and expertise demonstrated by staff - but, most importantly, the caring relationship that was formed during his application process.
"Household Capital put up with a number of questions that I had to them, some of them that I put to other organisations who sort of skimmed them off. It is the personality you deal with that is important, and at Household Capital, that is what I found."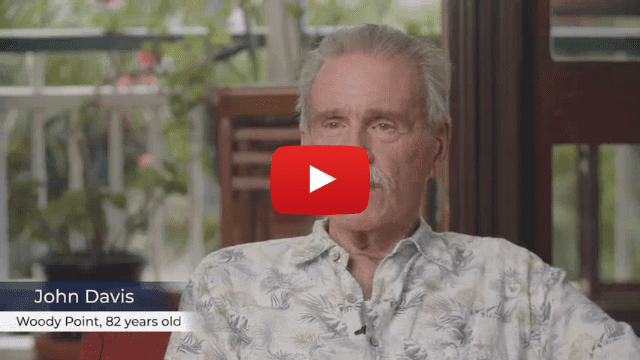 John
Loan Purpose: Contingency
John lives in a traditional 'Queenslander' home which, over the years, he has worked on to keep it in great shape. He's been retired for a number of years and still has many retirement goals. With Household Capital by his side, he's been able to access his home equity to achieve his goals.