What is Home Equity to Retirement Funding?
Unlock Your Equity. Live Well at Home
™
Did you know your family home could hold the key to improved retirement funding? This guide examines strategies for using your home equity - the savings in your home - to provide access to income and capital. We detail the pros and cons of each strategy so you can determine which might be the best for you.

Australians prefer to stay in their own home in retirement - a familiar location can influence your perception of safety, help to maintain social connections within your community, and provide access to services and proximity to family and friends.
The one thing that can hold retirees back from enjoying a comfortable retirement in their family home is money - or lack of it.
What you get in the home equity guide
The guide explains the equity in your home - your Household CapitalTM. It also includes how it works and how you can access it, as well as:
Download Here
"*" indicates required fields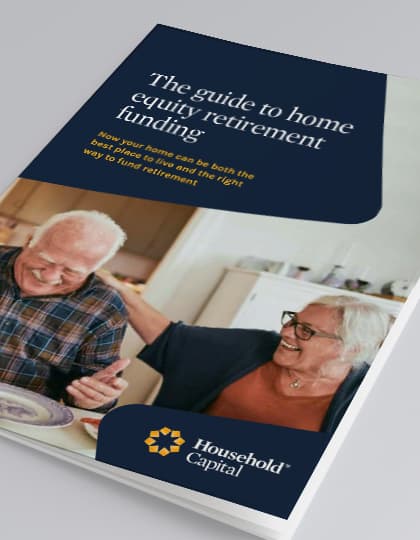 Who should download this guide?
If you're considering using home equity, you should feel confident the choice you make is the right one. Download this guide if:
You are aged 60 plus
You would like to understand the different options available to you
You wish to increase your retirement funding and Live Well At Home™.
Calculate Your Home Equity
Learn how accessing your home equity could help you consolidate debts or increase your income.