Improve Your Retirement Funding Guide
Live Well at Home™
Long, healthy lives will enable Australians to spend a greater part of their retirement living independently. Research reveals that people who are able to spend their retirement in their own homes generally experience better health and wellbeing. We can expect to live – and need to plan for – around 25-30 years in retirement.
Unfortunately, retirement isn't looking so golden for many Australians. Compulsory superannuation was introduced only after many retirees were well into their working lives. Consequently, many don't have sufficient savings to see them through up to thirty years of active retirement, even with the Age Pension.
What you get in the guide
This guide aims to answer all the questions you may have about using home equity to improve your retirement funding. It includes:
The money required to fund a comfortable retirement.
Australia's retirement funding system and the role of home equity.
An explanation of different ways you can access home equity; downsizing, home reversion schemes and reverse mortgages
An in-depth review of our Household Loan.
The purposes for which retirees may use a Household Loan.
Details of important consumer protections.
Download Here
"*" indicates required fields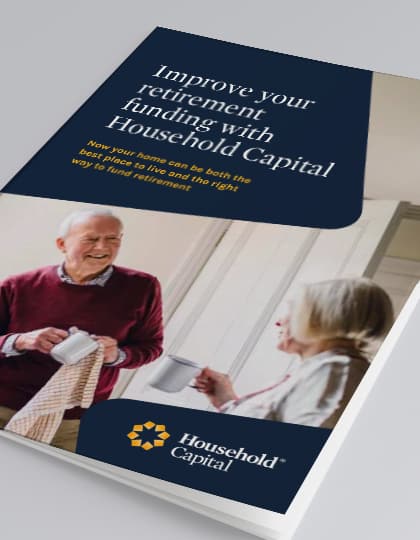 Who should download the guide?
You should download this guide if:
You are aged 60 plus.
You have equity savings in your home.
You would like to improve your retirement funding.
Calculate Your Home Equity
Learn how accessing your home equity could help you consolidate debts or increase your income.