Meet Bill
"I feel I'm living again and the amount of money that one is using on the house is just a capital gain."
– Bill, 82, Queensland
Bill is 82 and he lives in Cooroibah, Queensland with his wife Robin. Unfortunately, Robin's health started to decline a few years ago and she now requires special care. This put a sizable dent in their retirement savings. Bill undertook some research in hopes of finding the financial support they needed…and found Household Capital.
With personalised help from our expert team, Bill and Robin have used their home equity to create a contingency fund. These funds are drawn as required. Bill is still Robin's full-time carer; however, access to their home equity allows the couple to maintain a high quality of life and be confident they'll be able to cover any medical expenses they may incur.
For those who might be reluctant about following in his footsteps and accessing their home equity, Bill has some simple advice: "Why are you so worried?" he asks. "So what I tell you, any nervous people, don't look for problems, look for answers - and the answer I found was Household Capital."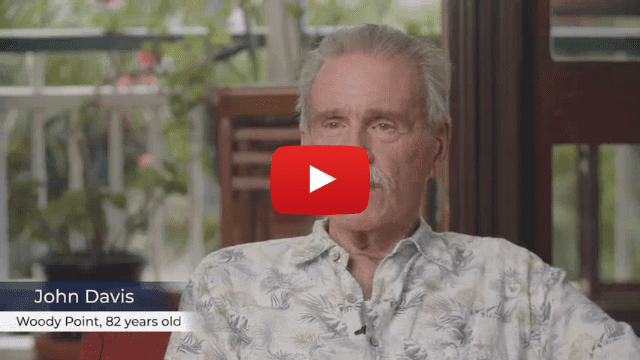 John
Loan Purpose: Contingency
John lives in a traditional 'Queenslander' home which, over the years, he has worked on to keep it in great shape. He's been retired for a number of years and still has many retirement goals. With Household Capital by his side, he's been able to access his home equity to achieve his goals.