Meet Michael
"I'm greatly relieved to know that I don't have to leave this house, and the big relief is I never have to make a payment. I'm happy to spend the amount I'm saving on, what my late wife used to call, 'fun and excitement'. "
– Michael, 77, New South Wales
Michael Sullivan is 77 years old and lives in the Southern Highlands of NSW. He and his wife moved to the region 23 years ago after they retired. Michael had previously run an accountancy practice in Wollongong.
Michael was a self-funded as a retiree. However, during the Covid-19 pandemic his retirement income - which was reliant on dividend income from Australian banks - was reduced. After his wife's death, Michael hit another roadblock.
The family home was in his wife's name and still had a mortgage to be paid. His bank was inflexible when it came to transferring the home into his name and discussing options with respect to the remaining mortgage.
Unhappy with his bank, Michael researched alternative options and and came across Household Capital. Fortunately, Household Capital was able to facilitate the transfer of the home into Michael's name, pay out the bank and provide Michael with a regular income stream - a process Michael described as going "all smoothly".
"It is certainly a great relief that I don't have to make any more payment on that (bank) loan at all, and if I want to get more money to do some minor repairs I can do it."
His biggest relief is that he never has to make a payment. He is happy that he can instead spend his money on what his late wife used to call "fun and excitement".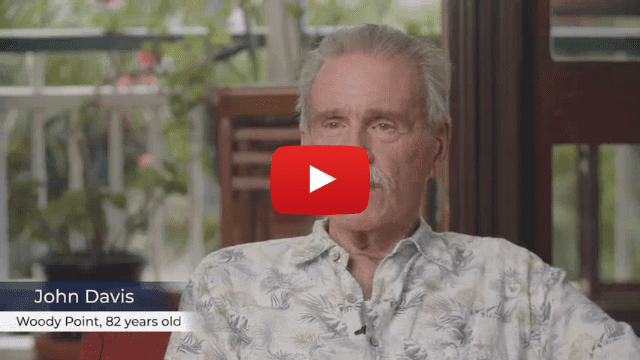 John
Loan Purpose: Contingency
John lives in a traditional 'Queenslander' home which, over the years, he has worked on to keep it in great shape. He's been retired for a number of years and still has many retirement goals. With Household Capital by his side, he's been able to access his home equity to achieve his goals.