Meet Vicky & John
"There's a lot of flexibility and understanding on the part of Household Capital about how life plays out, and you need to be flexible about how the funds are used. It's a huge relief off my shoulders and it feels completely manageable to me now."
– Vicky, New South Wales
Having raised three children while managing her own finances and making sure the entire family had a good home to live comfortably and happily in, Vicky's mum, Silkie, had always been fiercely independent.
However, as she got older, Silkie started to lose her sight. Suddenly, she wasn't able to drive and that took a toll on her social life, causing her to lose independence and confidence. Not used to needing constant support from others, she was embarrassed to talk about her eyesight and ended up having a serious accident.
This caused her to require 24-hour care, so Vicky and John decided to step in to help her. They soon found that it would cost them between $400,000 and $450,000 above the government's contribution to pay for the care that Silkie needed – and that her remaining funds would cover just 12 months of care. They needed to find a solution.
"We rang Diana, our Financial Adviser because we trusted her and she didn't hesitate. She said, 'You need to go and talk to Household Capital'," Vicky explains, "As mum's Power of Attorney, I was able to work with them to come up with a very good budget that made us feel very comfortable that we were able to keep her at home."
Thanks to our team of retirement specialists, Vicky and John have the peace of mind that they can afford the excellent care Silkie receives using the equity from her home without having to sell. They know Household Capital is there to support them along the way while Silkie receives the highest quality of life possible.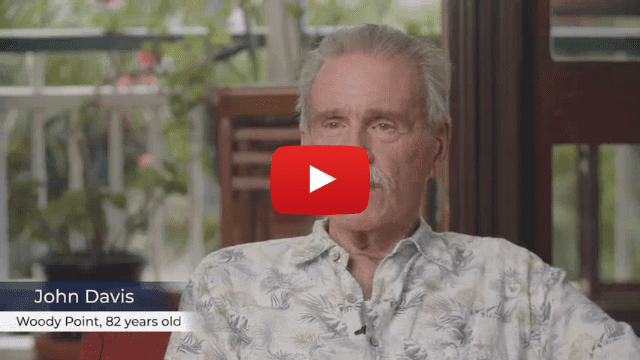 John
Loan Purpose: Contingency
John lives in a traditional 'Queenslander' home which, over the years, he has worked on to keep it in great shape. He's been retired for a number of years and still has many retirement goals. With Household Capital by his side, he's been able to access his home equity to achieve his goals.